Automatic. Convenient. Autoship.
All your favorite CBD products, delivered to your door with 10% savings. No hassle. Skip or cancel anytime.
Your life gets busy: long days and a longer To-Do List. So, we look for ways to serve you best and make life a little easier. That's why we created a program to help take care of you and all you do. Meet a new subscription program that delivers. Plus, enjoy 10% off and free shipping on orders over $50.
HOW IT WORKS
Put your CBD products on repeat with autoship. Choose the products you want, how often you want them, and enjoy discounts on every order. Add, swap, and remove products at any time.
Step 1
Subscribe & Save
Select the Autoship & Save option on any qualifying product, then select frequency: every 2 weeks, 1 month, 6 weeks, or 2 months, and begin your subscription.
Step 2
Set it and forget it
Your order will automatically ship each month so you can focus on the things that really matter. We'll send you a reminder seven days before your upcoming shipment date.
Step 3
Easily manage your account
If you run out before then, you can always order more ahead of schedule. Skip or pause your subscription with one click. Cancel anytime.
What's in it for you
Save Money on Every Order
Save on routines AND on any non-routine product you buy, any time you buy. Products on auto-ship are always 10% off. And the 6th order gets free 2-day shipping.
Simplify Your Life
Have the products you need on hand when you need them….always. You control the frequency and can adjust it at any time.
Have an Expert on Call
Got a question? You have full access to our skin experts who can make sure your skin gets exactly what it needs.
Popular CBD products on Autoship
Stay stocked up on everything you need
to feel better.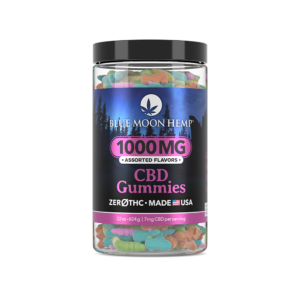 Size/Volume:
22 OZ
Total CBD:
1000 mg
CBD/Serving:
7mg
Quantity:
140 pieces
$

54.95
How do I get started?
There are two ways to start your subscription:
Create an account by clicking "Login/Register" at the top of any page on bluemoonhemp.com, then select "Create an Account." Enter your information then click Submit. Pro tip: select "Sign up for our Newsletter" and earn 500 bonus reward points. Now, start shopping!
When selecting the flavor and/or product size on any product page, select "Autoship and Save" and choose the frequency before adding the product to your cart. When you check out, you'll need to create an account with a password to complete your subscription order.
When is my order processed?
Once you have selected the product you'd like to subscribe to, select the frequency of your subscription – every 2 weeks, 1 month, 6 weeks or 2 months. Your initial order will be processed within one business day of completing your order. Your orders will continue to be placed based on the selected frequency on the date you placed your initial order.
How do I update or change my payment method?
To update or change the credit card associated with your subscription, log into your Blue Moon Hemp account and click the "Payment Methods" tab in the customer account view. Add, remove or update your credit card information. After making changes to your credit card, you'll need to associate that card with your subscription. To do so, click the "Scheduled Orders" tab and associate your credit card to your subscription in the Payment Method section.
How is shipping handled?
All orders over $50 ship with ground service for free. Orders that do not qualify for free ground shipping will be charged the standard ground rate of $3 plus .25c per item. Your 6th Autoship order ships for free with 2-day air service.
Additional Terms & Conditions
Cannot combine other promotions, discounts or limited time offerings with the standard 10% discount on all subscription orders
Bundles and bulk products that are already discounted are not available for subscription
To qualify for 6th autoship order free, subscription orders must maintain active status for 5 consecutive orders
Our Customer Care team is here for you
Questions or comments? Blue Moon Hemp Care Team is available Monday to Friday, 9am to 5pm, EST.
support@bluemoonhemp.com or 888-2230420